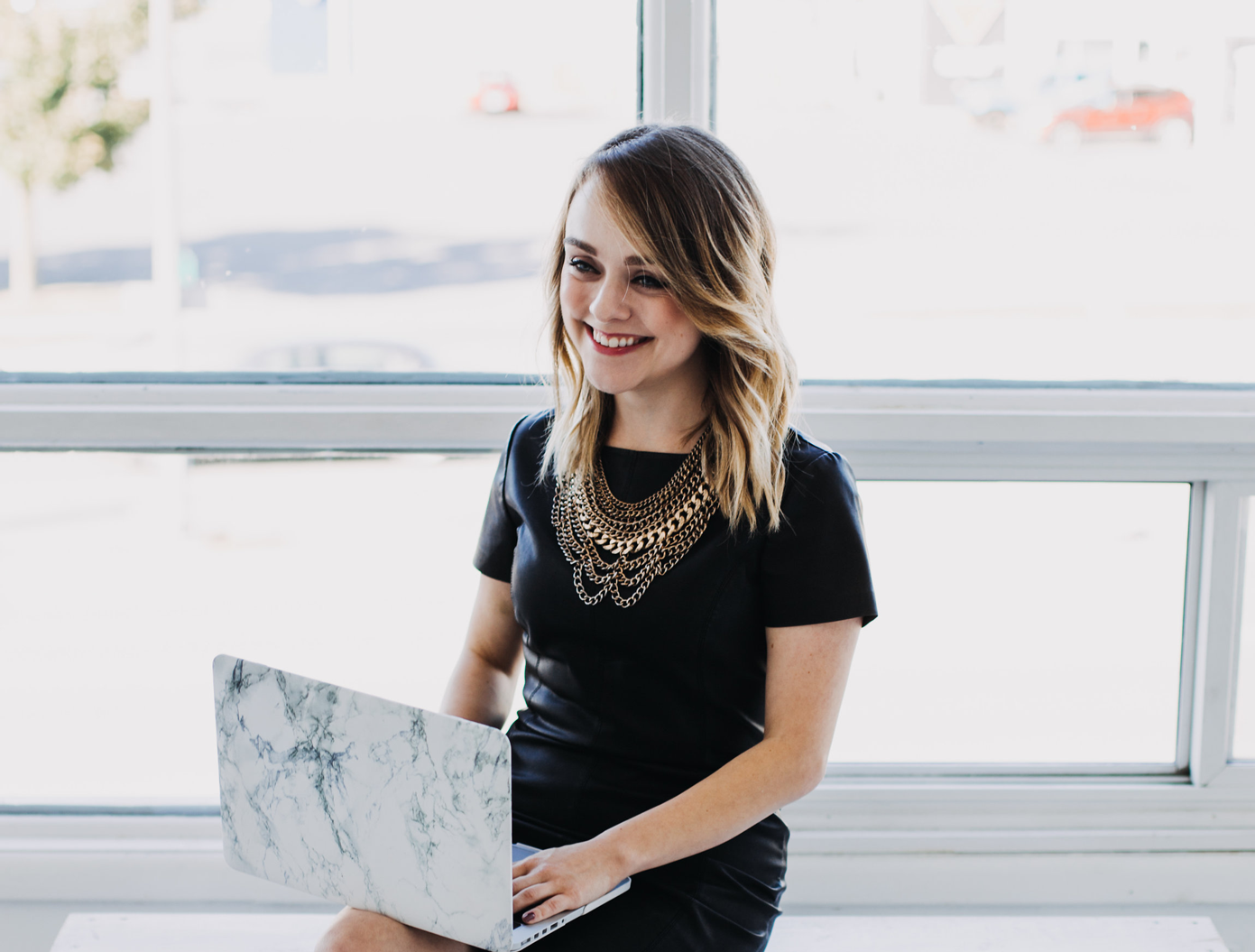 Leslie Martin is a Kingston based, Canadian designer with a modern design sensibility. She believes that great design is beautiful, authentic, and purposeful. Her design aesthetic favours minimalism and geometry, with an emphasis on typography. It is on this canvas that her clients' creative souls shine through.
Leslie originally launched her design business,
Leslie Martin Design
 in 2010, conscientiously working around her college and design firm responsibilities ever since. Now a full-fledged independent design studio,
Leslie works with makers and creators to develop brand identities that take their creative businesses to the next level.
Leslie is an honours graduate of the Humber College Graphic Design diploma program with combined ad agency and boutique agency design experience in branding, 
in addition to corporate and personal branding experience from her freelance business,
Leslie Martin Design.
When it comes to branding she has a well-rounded portfolio of experience from corporate branding for national clients at The Premium Beer Company; to international clients at Publicis; and regional clients both in her freelance business, and while working for such companies as BmDodo Strategic Design and RedTrain Inc., in her native Kingston, Ontario.
What really makes
Leslie Martin Design
tick is helping creative entrepreneurs. Leslie's passion lies in visual expression and she thrives working for like-minded creatives. Leslie has worked with makers and creators from fashionistas to film makers, to artists and photographers. 
If this sounds like you, head over to the
Contact
page and drop us a line to see if we'd be a good fit together to develop your dream brand for your creative business.